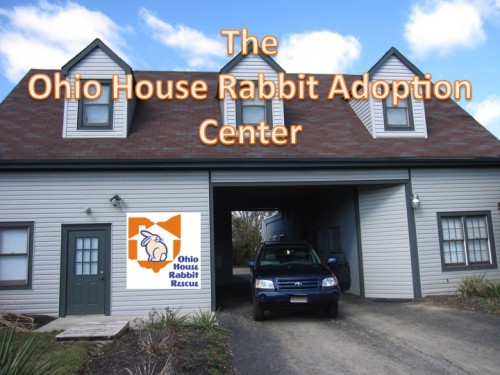 Good news for us here in Ohio, we have a new Rabbit Shelter!
"This Week Community News" reported on this. Here is a quick excerpt:

"In what's being billed as a first for Ohio, homeless rabbits will have their very own place to stay — until someone comes along, becomes captivated by all that cuteness and simply has to give the animal a forever home.
Officials with Ohio House Rabbit Rescue, a nonprofit organization founded four years ago, have taken a hop of faith from volunteers caring for unwanted bunnies in their homes to a bricks-and-mortar adoption center.
Located at 5485 N. High St. on the border of Worthington and Clintonville, the Ohio House Rabbit Adoption Center will hold its grand opening from 5 to 6:30 p.m. today, Aug. 1, with a ribbon-cutting set for 5:30 p.m., said Cara Haughey, director of marketing and development.
In addition, an open house is scheduled from noon to 4 p.m. Sunday, Aug. 4."
If you want to attend the open house and show them your support, go to their website for more details: http://www.ohiohouserabbitrescue.org/
Plus, did you know that Ohio House Rabbit Rescue is having a Midwest Bunfest right here in Ohio this Fall! Rabbit Lovers from all of the country will be there and you should be too! There will be some great vendors (us!!) as well as bunny spas and much more! Check details out here: http://www.midwestbunfest.org/